Steam is an essential element in the energy supply system. As a primary energy source, it fulfills many important functions, whether it's used to operate a turbine, as process steam for use in industry, or for district heating. Therefore, heat recovery steam generators (HRSG) are important components of many power plants: They substantially increase a plant's overall efficiency, and help to minimize the costs of fuel.

You also benefit from greater flexibility when operating at part load during load changes or by simply utilizing one of our diverter bypass stack systems. Also in other areas of the energy system HEAT is key.

Did you know that heat demand accounts for over half of the total energy use globally? This means that heat transfer is key in the energy transition moving forward, and we at NEM are committed to support that transition with new energy solutions in the area of heat transfer.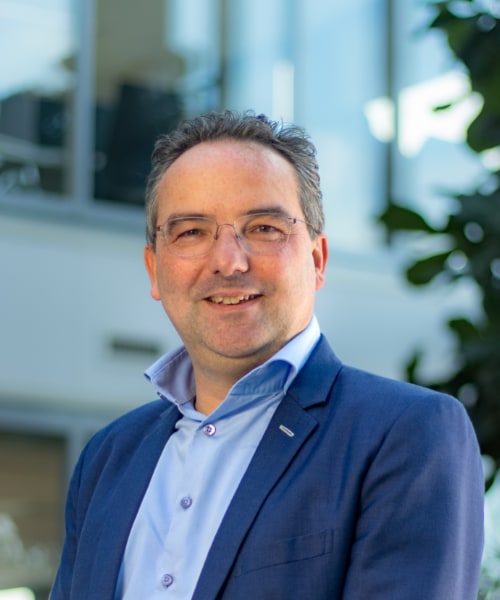 Alexander Wisse
CEO
NEM Energy B.V.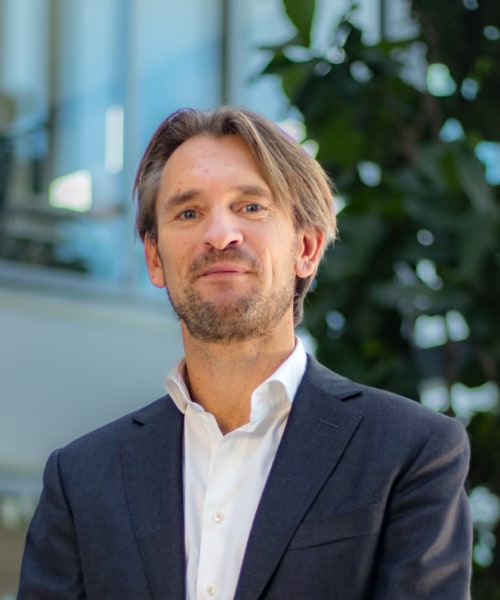 Lars Vogtländer
CFO
NEM Energy B.V.
NEM has a very long history in the energy business. The company was founded in 1929 in the city of Leiden, the Netherlands, and soon begun to be active in boiler making. These boilers were supplied to clients worldwide. The first Heat Recovery Steam Generators (HRSGs) where sold since the sixties. NEM expanded over the years and became one of the most valued companies in the field of steam generators. Today, NEM is a globally leading Original Equipment Manufacturer (OEM) in its business with a core competence in heat transfer.
2022

Continuing business as NEM Energy B.V. using the NEM brand under Mutares ownership.

2019

NEM becomes Siemens Heat Transfer Technology
2020: renamed to Siemens Energy

2015

NEM scores largest contract ever for 14.4 GW gas fired power generation

2014

NEM Moves into a new Headquarters

2011

A Siemens company since 2011

2010

NEM Germany opens new office for Exhaust and diverter systems

1996 – 2001

Various acquisitions and the inclusions of Exhaust and Diverter systems in the NEM portfolio

1960s

NEM becomes OEM for Heat Recovery Steam Generators (HRSGs)

1936

Starting with the fabrication of boilers

1929

Founding of the Nederlandsche Elektrolasch Maatschappij in Leiden as NEM B.V.
A Selection of Global References
NEM has supplied hundreds of installations on all continents. The below world map highlights a selection of recent projects.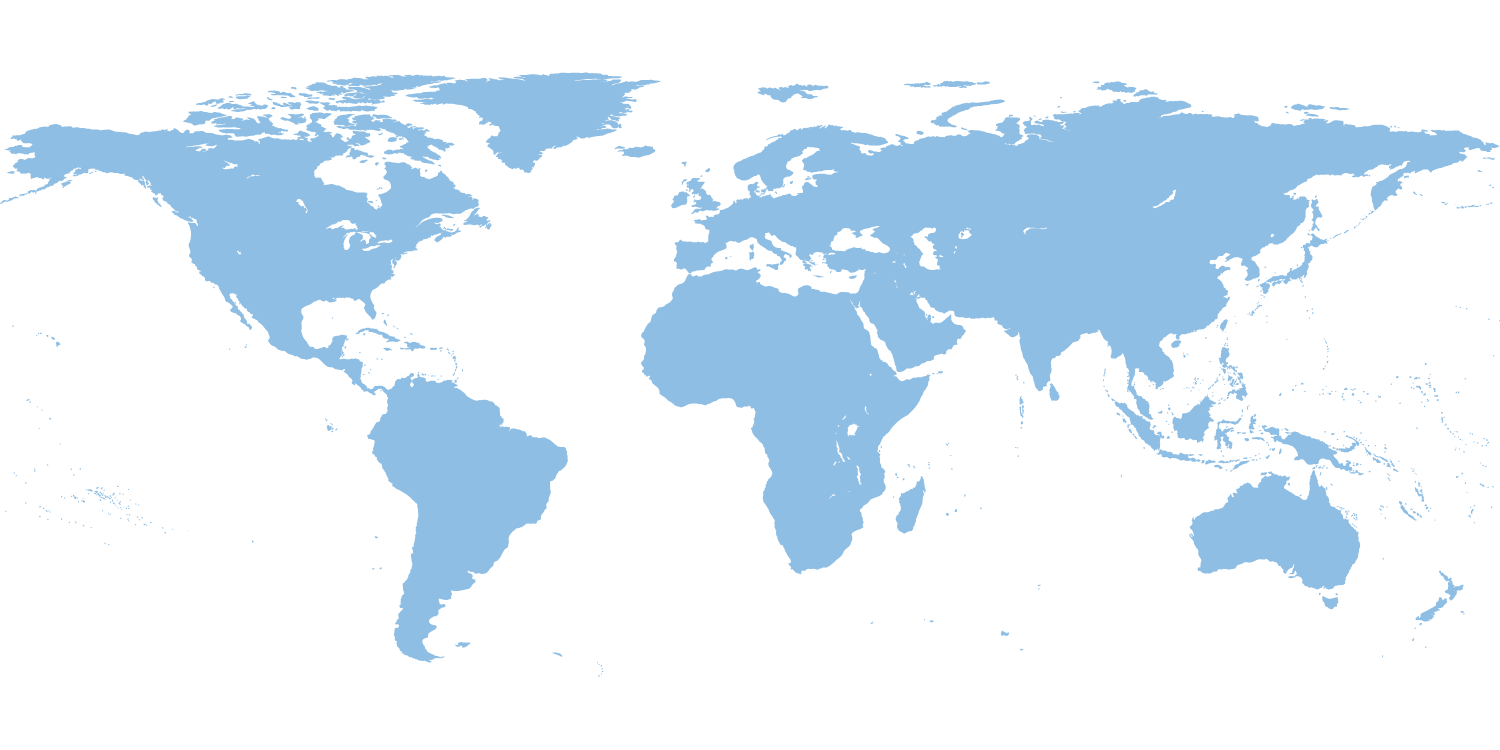 1

Beni Suef, Burullus & New Capital
Location
Egypt
Number of units
twenty-four (24)
Type
Exhaust Gas Bypass
System with Diverter
Gas turbine
SGT5-8000H
2

Kerawalapitya
Location
Kerawalapitya, Sri Lanka
Number of units
two (2)
Type
Exhaust Gas Bypass
System with T-Box &
Blanking Plate
Gas turbine
General Electric Frame 9E
3

Diamantina Power Station
Location
Mount Isa – Queensland,
Australia
Number of units
four (4)
Type
Exhaust Gas Bypass
Gas turbine
SGT-800
4

Del Sur, De Warnes & Entre Rios
Location
Yacuba – Santa Cruz
Cochabamba, Bolivia
Number of units: twenty-two (22)
Type
Vertical Once Through
Steam Generator
Gas turbine
SGT-800
5

Planta Cogen Papeles Cordillera
Location
Puente Alto, Chile
Number of units
one (01)
Type
Horizontal Natural
Circulation HRSG
Gas turbine
Rolls-Royce Trent 60 DLE
6

Kerawalapitya
Location
Kerawalapitya, Sri Lanka
Number of units
two (2)
Type
Vertical Natural
Circulation HRSG
Gas turbine
General Electric Frame 9E
7

El Segundo
Location
El Segundo- California,
United States
Number of units
two (02)
Type
Horizontal Natural
Circulation Drum Plus
HRSG
Gas turbine
SGT6-5000F
8

Diamantina Power Station
Location
Mount Isa – Queensland,
Australia
Number of units
four (4)
Type
Horizontal Natural
Circulation HRSG
Gas turbine
SGT-800
9

Temple
Location
Texas, United States
Number of units
two (02)
Type
Horizontal Benson
Once Through HRSG
Gas turbine
SGT6-5000F
10

Hummel Station
Location
Snyder County
Pennsylvania
United States
Number of units
three (03)
Type
Horizontal Natural
Circulation
Drum Plus HRSG
Gas turbine
SGT6-5000F
11

Del Sur, De Warnes & Entre Rios
Location
Yacuba – Santa Cruz
Cochabamba, Bolivia
Number of units
twenty-two (22)
Type
Vertical Once Through
Steam Generator
Gas turbine
SGT-800
12

Planta Cogen Papeles Cordillera
Location
Puente Alto, Chile
Number of units
one (01)
Type
Horizontal Natural
Circulation HRSG
Gas turbine
Rolls-Royce Trent 60 DLE
13

Magnum
Location
Eemshaven (Groningen)
The Netherlands
Number of units
three (03)
Type
Vertical Natural
Circulation HRSG
Gas turbine
Mitsubishi 701F
14

Lausward
Location
Fortuna, Germany
Number of units
one (01)
Type
Horizontal Benson
Once Through HRSG
Gas turbine
SGT5-8000H
15

Bandirma II
Location
Bandirma, Turkey
Number of units
one (01)
Type
Horizontal Benson
Once Through HRSG
Gas turbine
SGT5-8000H
16

Beni Suef, Burullus & New Capital
Location
Egypt
Number of units
twenty-four (24)
Type
Vertical Benson
Once Through HRSG
Gas turbine
SGT5-8000H
17

Kerawalapitya
Location
Kerawalapitya, Sri Lanka
Number of units
two (2)
Type
Vertical Natural
Circulation HRSG
Gas turbine
General Electric Frame 9E
18

Diamantina Power Station
Location
Mount Isa – Queensland,
Australia
Number of units
four (4)
Type
Horizontal Natural
Circulation HRSG
Gas turbine
SGT-800